Sunset Yoga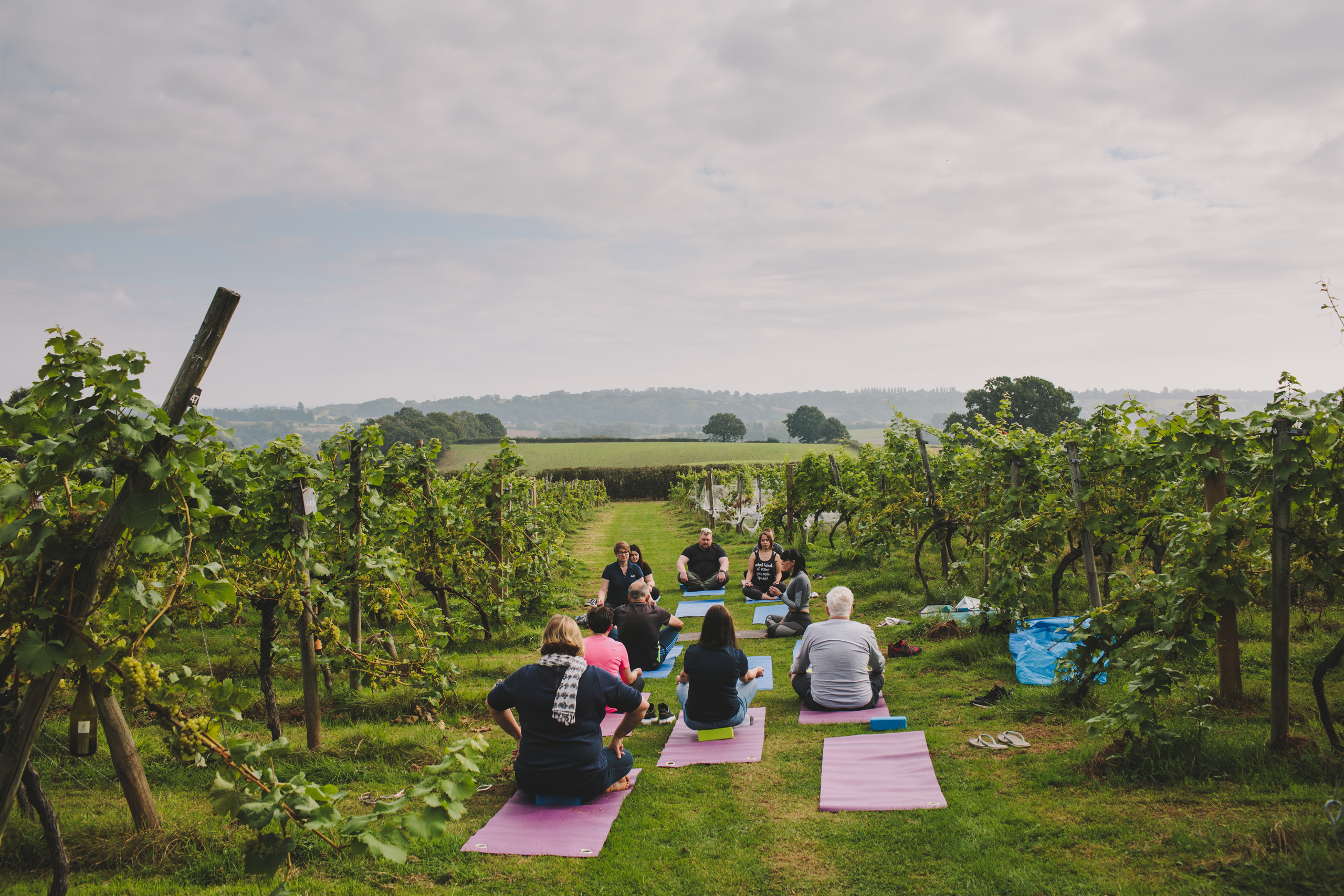 Event Date:
August 12, 2022
Event Location:
Astley Vineyard
Take a deep breath, relax, and join us for a relaxing evening of yoga, at sunset, on our vineyard*.
Enjoy a slow flowing practice that will build strength, flexibility, release tension & stress held physically and emotionally in the body. Unwind to the sounds of the birds in the trees and the sight of the setting sun. It should be a magical evening!
Led by local yoga teacher (and friend of our vineyard) Laura Gauntlett, this event is open to beginners and seasoned yogis. You will be guided through the poses with options, layers and modifications to suit your needs, with encouragement to do what feels right for you. This is a opportunity to reconnect back to yourself, whilst enjoying the beautiful countryside, and meeting like minded people.
This event includes 75mins of yoga on the vineyard*, followed by a glass of sparkling wine.
If you have your own yoga mat, please bring it. Otherwise, please indicate if you need one provided via the "Optional Extras" below.
You can learn more about the instructor below.
*Note: due to the nature of the event, the weather will decide if we are able to do yoga outside (as intended). If the weather is unsuitable, we will hold the session in our comfortable cellar door.
Register Now:
Event FAQs
What do I need to bring?
If possible, please bring a yoga mat. If you don't have one, one will be provided. Please use the "Optional Extras" section to indicate this.
Comfortable clothing and sensible shoes - there is a short walk to the vineyard from the carpark.
Layers suitable for the weather on the day.
A water bottle.
Optional: Blanket, pillow and any other yoga props you wish to have with you (Not essential)