Lovingly made wines from rural Worcestershire
One of the oldest commercial vineyards in the UK, Astley Vineyard was established in the lush Severn Valley in Worcestershire in 1971.
Our founders, the Bache family, were visionaries of their time. In the 1970s, English wine was a complete unknown, yet the family planted varieties such as Madeleine Angevine and Kerner long before their potentials were realised. Although the business was a significant undertaking (a 10 acre estate in total), we've heard many stories of Astley Vineyard being a popular party destination, complete with tennis court and outdoor swimming pool!
Jonty Daniels bought the vineyard in the early 90s, and crafted the vineyard's reputation for the next 24 years. From an agricultural background, he and his wife professionalised the viticulture, and turned Astley Vineyard into a well regarded wine producer. It was at this point that our wines started to make a name for themselves. Jonty's sustained passion & dedication for the vineyard is the main reason our business still stands today.
When Jonty retired in July 2017, his mantle was passed over to the Haywood family.
Sharing Jonty's vision for making our estate a truly special place, our family of four are working hard to move the vineyard onto the next stage of its illustrious life.
Our 5 acre vineyard produces between five and ten thousand bottles of wine per year. Our primary focus is still white wines, but we also produce a number of other products (sparkling/orange/late harvest) when the vintage is just right.
We hope you can visit to experience our boutique wines and our passion for where we live.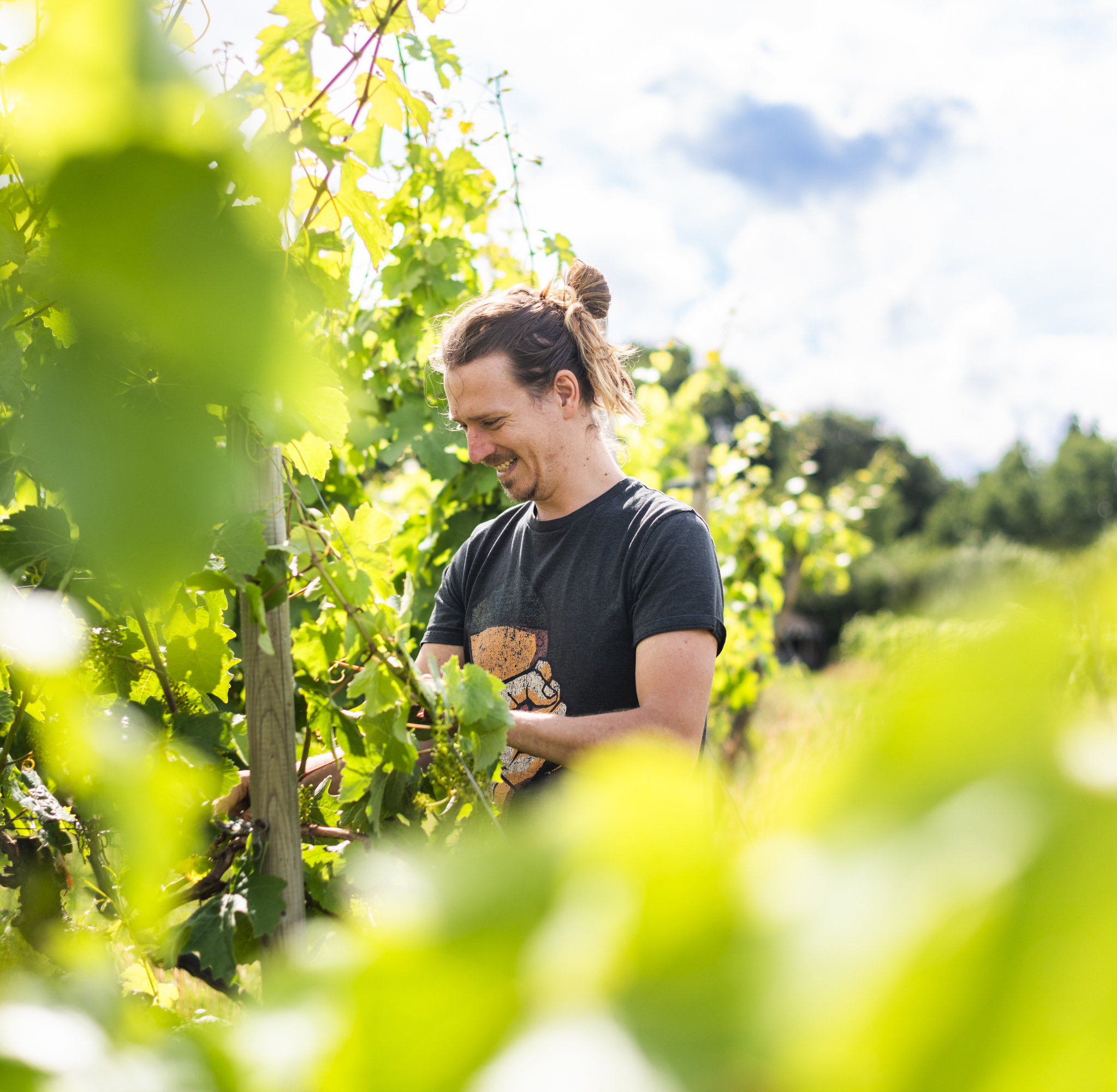 Chris Haywood
Winemaker, Sales, Events & Online
Tirelessly passionate and enthusiastic, Chris's goal in life is to instill his love for wine in others. He is a keen white wine drinker, a craft beer lover, foodie, and isn't afraid of technology or innovation.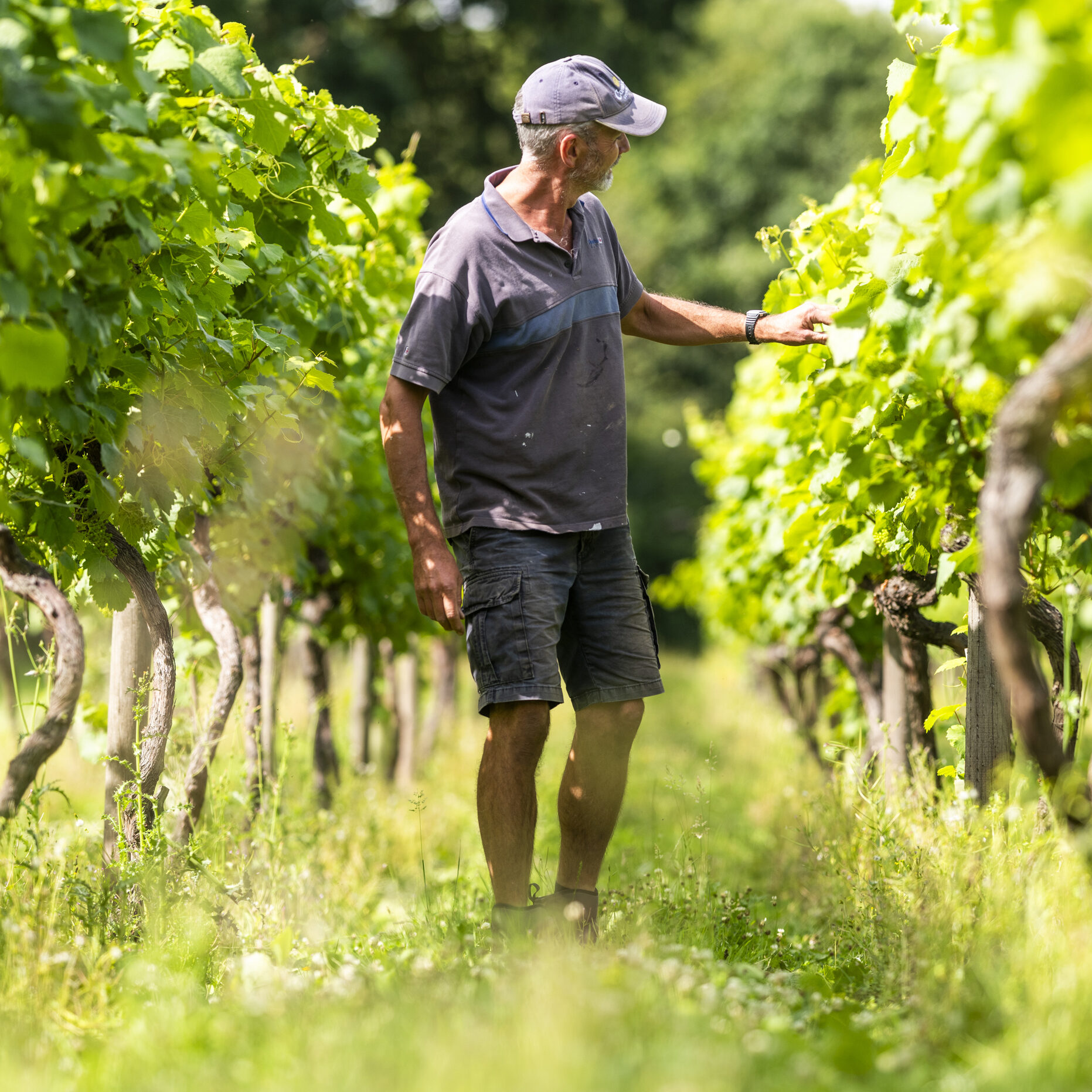 Tim Haywood
Owner, Vineyard & Estate Manager
Driven by boundless energy and determination, Tim is Astley's owner & vineyard manager. A retired finance director with a passion for sustainability, nature, and the outdoors.
Bev Haywood
Owner, Business & Admin Manager
Astley's jack-of-all-trades. Bev manages our tours, shop offering, and works closely with the local community. Loves books, art and design.
Matleena Haywood
Accounts, Viticulture & Estate Management
Astley's account manager and assistant vineyard manager. A keen Crossfit'er, home baker, and foodie.
Otso Haywood
Lapphund Concierge
Otso is the fluffiest & cutest member to the Haywood family. A boundlessly friendly Finnish Lapphund.
Now in our 50th year, there's a lot of history to celebrate here at Astley Vineyard. Witness our journey to becoming who we are today.
We love nothing more than sharing our passion and telling stories about the vineyard, so why not join us for a walk and a taste of our wines?​
What is life without a purpose? We consider ourselves far more than just winemakers. Discover what makes us tick.