As part of our journey at here at Astley Vineyard, we wanted to take control of the entire grape-to-glass process. In 2018, we built our own winery just 100 metres from the vineyard, and have been self-sufficient ever since.
It took a considerable amount of bravery to decide to build our own winery. However our family knew that we would never achieve the quality or completeness of story that we wanted if we didn't do the winemaking ourselves. Our vertical learning curve consisted of a course at Plumpton College, mentoring and support from Simon Day, and the sheer appetite to learn and experiment straight away. We were also aided by LEADER funding which helped make our dream a reality. In 2018, our winery was commissioned, and Chris became our winemaker.
Much like in the vineyard, it was important for our winemaking style to have its own values and direction. It stems from our own personal beliefs, our experiences in wine, and the desires for our wine range going foward.
It's seems like a cliché, but we are firm believers of wine being made in the vineyard, not the winery. Good wine is made by the vineyard manager. The winemaker's role is to preserve and reflect the beauty of the grapes they are given. Sometimes it involves extended maceration to extract rare aromas (eg. our Orange Kerner), but often it is about understanding the grape variety's potential, and then trying to reach that. The key to our delicious wines are the quality vines just 100 metres away.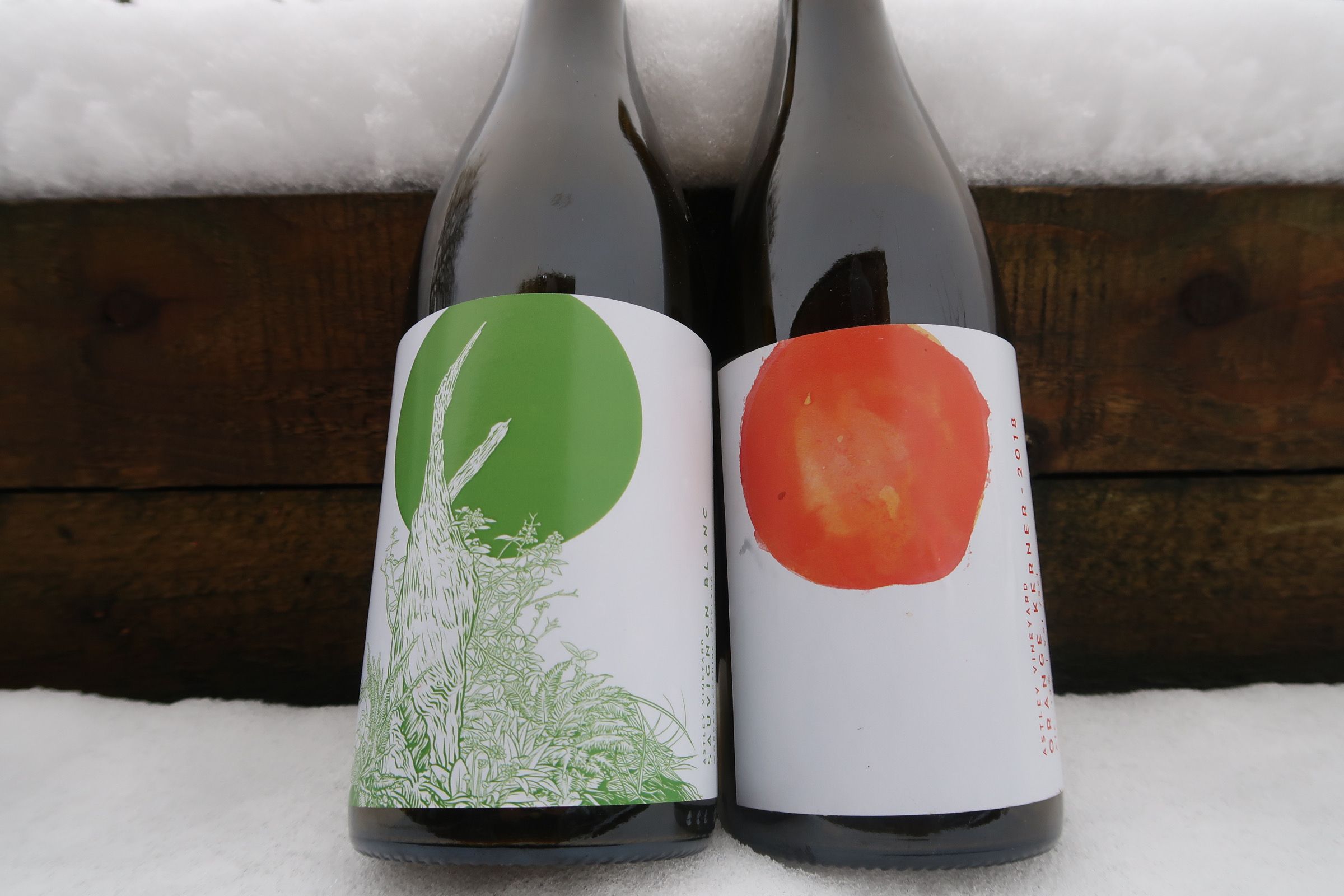 For such a small vineyard, we have a relatively large range. This stems from our belief that wines can deserve a place in our range no matter the number of bottles. Sometimes we simply must release 70 bottles of something because we think we would be doing you a disservice if we didn't offer you the opportunity to try such a delicious wine. As such, our range will always consist of the best products we can muster, no matter what they are.
Linked to our emphasis on the vineyard is our belief that less can sometimes be more. A copy & paste formula for winemaking neither does justice to the grapes we have lovingly grown, nor is it always applicable. That's why we tailor our winemaking to each variety/tank/vintage to get the very best we can. For example, 75% of our tanks went through wild fermentation in 2020, and we also selectively chose which wines not to filter so as to preserve the maximum flavour. We are not Natural winemakers exclusively, but it's certainly something we can see the value in, occasionally.
You only get one chance per year to make wine, so you need to make it count. Our aim is to be the boutique producer that many of you expect us to be; which means we are more than happy to experiment when the vintage allows. For example, in year one, we released our Orange Kerner, and followed that up with a second vintage in 2019 (to which we added zero sulphites). In 2020, we released Freya - our unusual Sec sparkling wine. And in 2021, we released Saint Vincent - an altogether new type of product for Astley Vineayrd (and indeed the UK...?). Whatever we release, we hope you can trust that it will be delicious, if not interesting!
2018
The Golden Year for English wine. Perfect in every way. Our first year of winemaking. // Standouts: Branwen, Bacchus, Freya, Sauvignon Blanc
2019
A frustrating followup to 2018. A good year, ended by poor harvest weather. // Standouts: Sabrinna, Bacchus
2020
The dreaded year of frost. Struck by a 1 in 35 year event. But followed by a good rest of year // Standouts: Old Vine Kerner, Madeleine Angevine, Pinot Noir, Sauvignon Blanc
2021
A battle for ripeness. No Spring at all. Saved at harvest // Standouts: Sabrinna, Severn Vale
2022
The year of drought. Pockets of disease // Standouts: TBC