Good food & drink brings everyone together.
We love nothing more than seeing people around our table, discussing the craftsmanship displayed in their glass or on their plate. Let us help you bring your family, friends or colleagues together around the theme of eating and drinking well. Perfect for gatherings, Hen parties, or corporate entertaining.
YOUR GATHERING

(4-20 people)
Private vineyard tours & wine tastings
Relaxed afternoon events
Sophisticated evenings
Educational talks
- Intimate & relaxed private room
- Secluded rural setting
- Outdoor terrace & garden seating
- Private parking
- Maximum seated capacity: 20
- Perfect for business meetings & personal celebrations
We can provide hot drinks, and simple cold buffets such as cheese boards and mezze plates.
We have a brand new catering pod which is available for external caterers. We can recommend local providers, or you are free to contact your own.
Fully licensed premises. We are happy to source other drinks for your event.
- All talks & tastings are also available at a venue of your choice.
- Talks available for wine societies and other groups.
Perfect for: Friends, Family, Small corporate
Fixed cost: £500
Perfect for: Hen parties, Larger gatherings, Corporate groups
Fixed cost: £500
Per person above 12 people: £35
If you would like to customise anything about your event, please contact us.
Hampton Manor
All-inclusive glamping experience
DRP Group
Private dinner
Various wine societies
Private vineyard tours & talks
Wine GB
Simonit & Sirch pruning course
Sustainability West Midlands
Business meeting venue
Shrawley Horticultural Society
Viticulture talk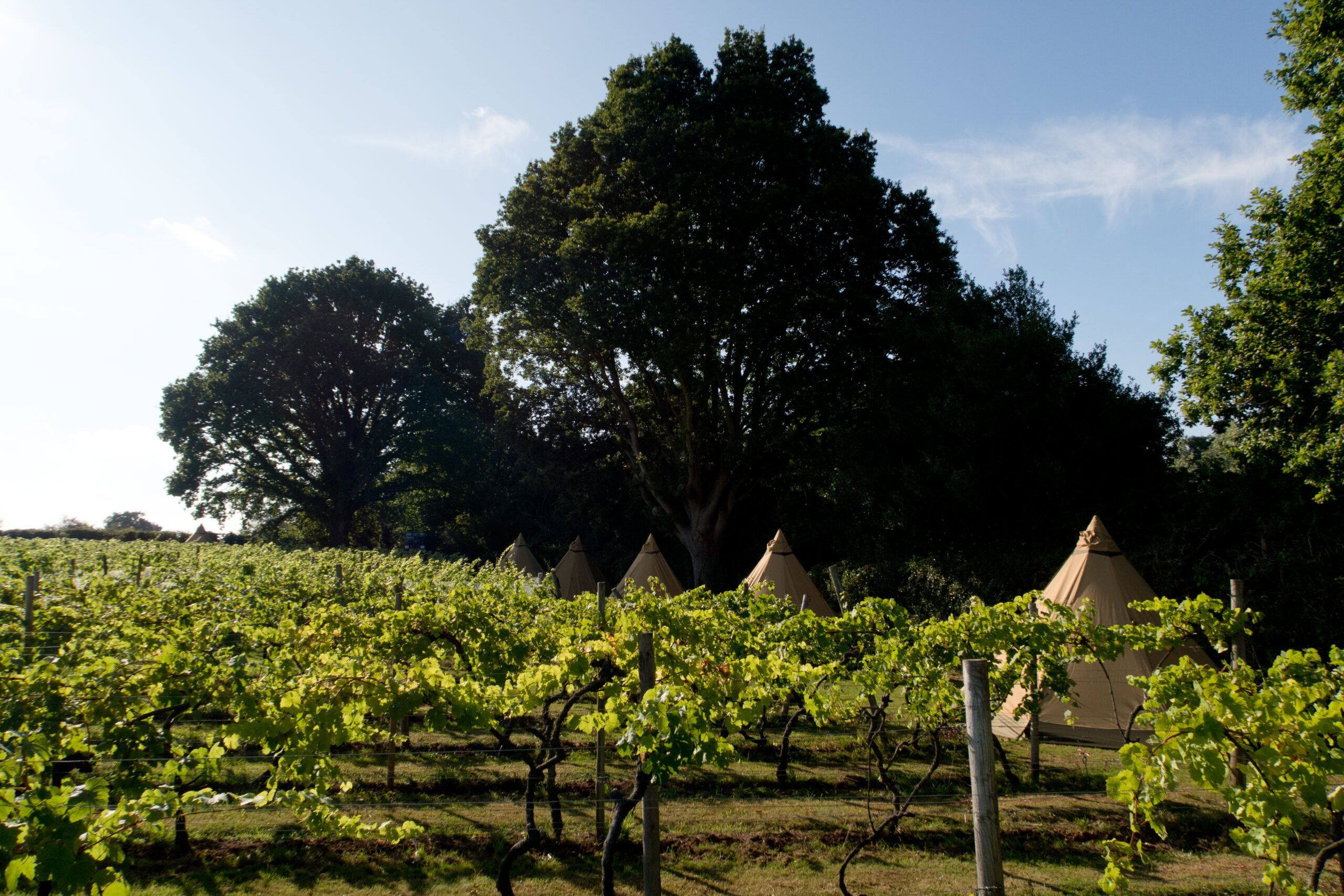 Give them something to remember you by. We can organise bespoke gifts for those you'd like to thank.
Our team are here to deliver memorable moments for you and your clients. Please contact us to discuss your ideas.